If you're looking for a cycling adventure in Ireland, Dingle Peninsula is an excellent destination to consider. Known for its stunning coastline, breathtaking views, and charming town. Dingle has recently made significant investments in cycling infrastructure and paths, making it an even more attractive destination for cycling enthusiasts.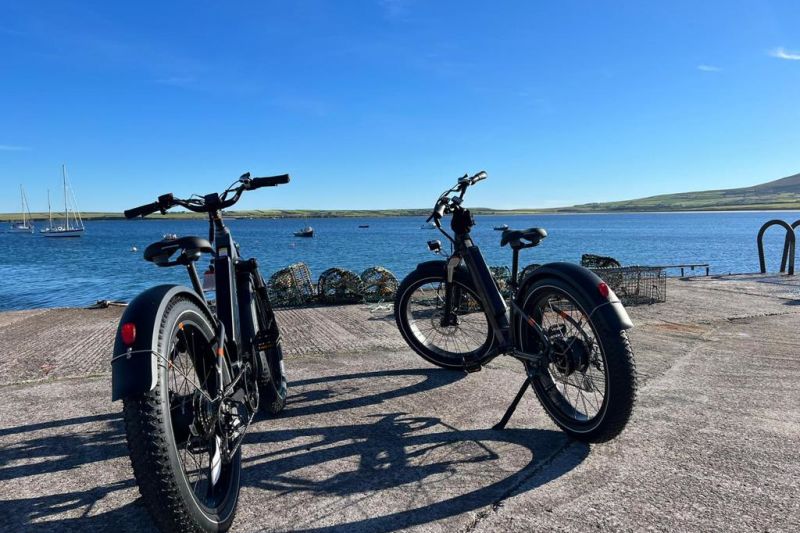 In recent years, the Irish government and local councils have invested heavily in developing and expanding cycling infrastructure throughout the country. Dingle Peninsula is no exception, with new cycling paths and facilities being built to cater to the growing demand for cycling tourism. As a result, cycling has become one of the most popular ways to explore The Kingdom (Kerry), with visitors opting to rent bikes or join guided cycling tours to explore the area.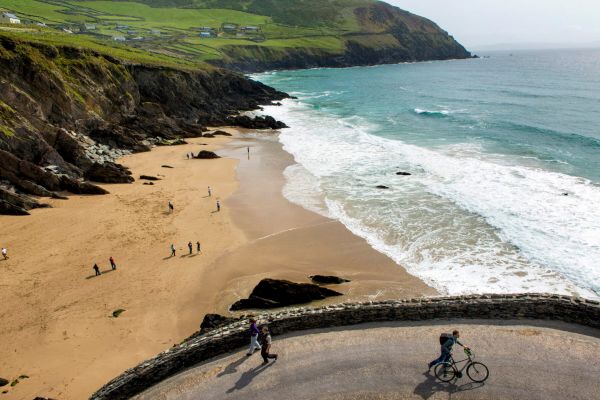 One of the best ways to explore the best of Kerry on a bike is by taking a Self-Guided Tour of Dingle's Wild Atlantic Way with WeWheel. The tour route enables you to explore the Dingle Peninsula, taking you along the stunning Slea Head Drive (Slí Cheann Sléibhe) while experiencing one of the Ireland's Wild Atlantic Way's most beautiful coastlines. With WeWheel Dingle, you can enjoy the stunning scenery at your own pace and leisure, making it perfect for families, couples, and solo travellers alike.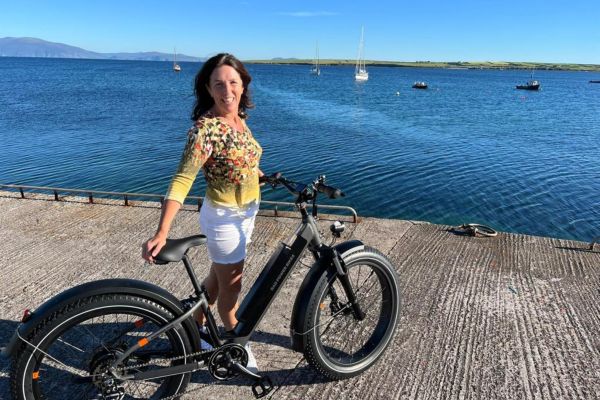 The WeWheel app is the ultimate guide for your cycling adventure, guiding you along the scenic route while providing an audio commentary tour. The commentary is filled with old tales, stories, and insider knowledge, making the journey even more engaging and informative. With the app, you won't have to worry about getting lost or missing any of the must-see attractions on the route.
WeWheel Dingle offers top-quality electric bikes and safety gear, ensuring a comfortable and safe cycling experience. The bikes are easy to use and come with adjustable settings to suit your needs and fitness level. Additionally, the ebikes have fat tyres, making them super idealand good for uneven terrains.
WeWheel provides high-spec smart helmets that act as walkie talkies while you ride; enabling you to hear the relevant audio as you pass specific landmarks, and also to communicate via microphone with fellow riders while on the road. This added safety feature ensures that you're never alone in case of an emergency.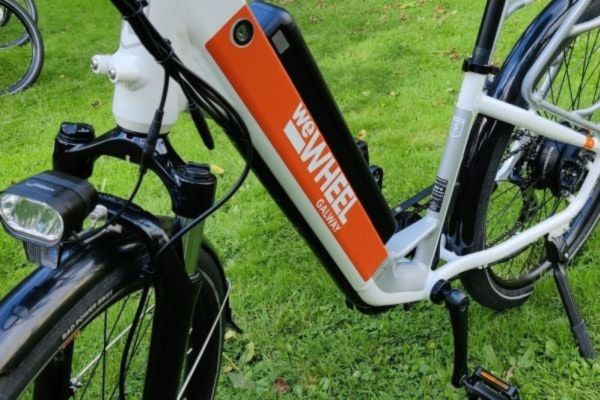 WeWheel Dingle is more than just bike rental. It's an experience as it offers expert local knowledge and guidance and ensures that you have the best cycling experience possible. Our experienced guides are familiar with the area's cycling routes and attractions, and they'll be happy to share their knowledge with you before or after your tour. This expert guidance ensures that you get the most out of your cycling adventure, whether you're a seasoned cyclist or a beginner.
The WeWheel Dingle eBike Self Guided eBike Tour starts and finishes at Dingle Marina Lodge, Waterside, making it convenient for visitors staying in the town. Simply download the WeWheel app on your phone to access cycling maps, and track your progress during the tour. This added convenience makes the WeWheel Dingle stress-free and hassle-free, enabling you to focus on enjoying the stunning scenery and attractions.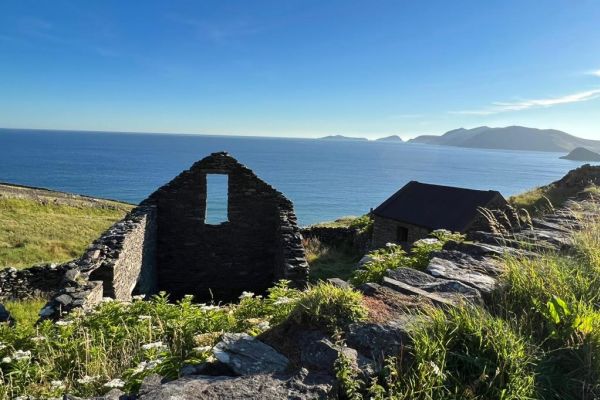 Another significant advantage of the WeWheel Dingle is the tech and mechanical support provided by the company. The bikes are equipped with GPS trackers, allowing the company to monitor your progress and provide assistance if needed. Additionally, the company provides on-call support, ensuring that you're never stranded in case of a mechanical issue.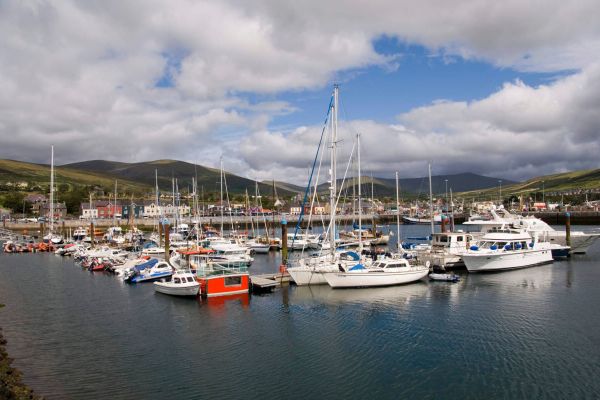 Overall, the WeWheel Dingle offers an exceptional cycling experience, providing visitors with the opportunity to explore Dingle Peninsula's stunning coastline and attractions. With expert local knowledge, high spec pedal-assist electric bikes and safety gear, and convenient app-based support, the tours are the perfect way to explore the area on two wheels. So, whether you're an experienced cyclist or a beginner, consider booking a tour with WeWheel Dingle and discover the beauty of this part of the Ring of Kerry in a unique and memorable way.