LIVE LOCAL GUIDE
Guided eBike Tour of Galway City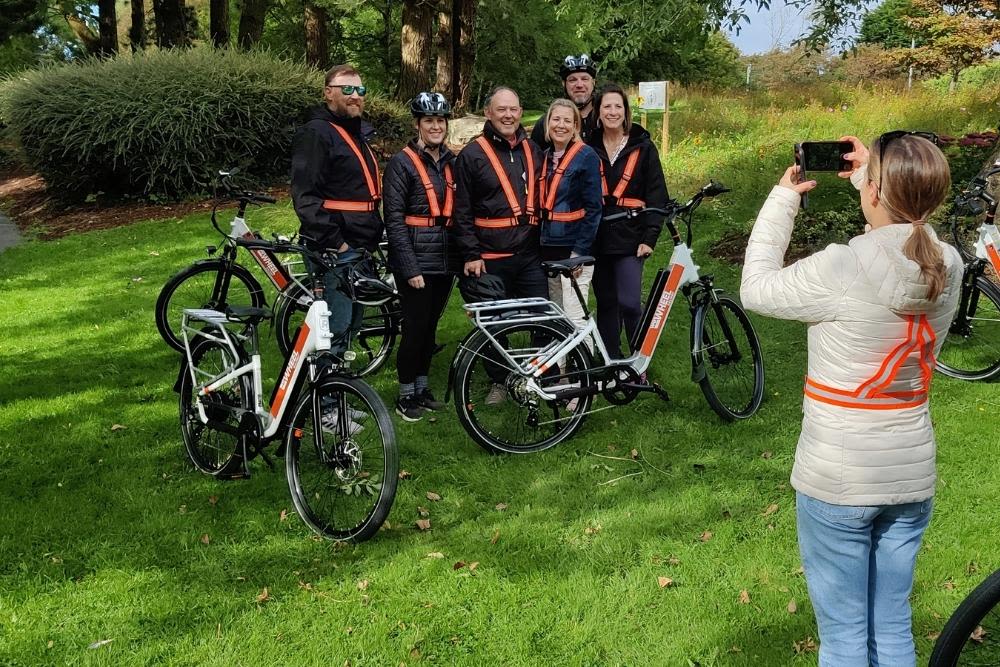 TOUR DESCRIPTION
Over the course of approximately 2.5 hours, we take you through some of the most beautiful highlights that Galway city has to offer. Passing along canals, lakes, castles, beaches, and much more, you'll learn about Galway's rich history as well as the craic that makes up Galway's culture. Our guides provide you with personal stories, observations and local knowledge throughout.
Experienced Live Guide
Max 10 Guests Per Tour
Top Quality eBike
Walkie-Talkie Helmets
City Center Start/Finish Location
MORE INFORMATION
All our guides are personable, knowledgeable, and fun. We always have your safety in mind, so you can enjoy your bike ride responsibly. To really soak up as much of the city as possible, we make a pit stop for a drink somewhere along the way and get a taste for Galway's traditional Irish culture.
Highlights of the City eBike Tour include: The Spanish Arch, Blackrock Diving Tower, Menlo castle, Galway Cathedral, Galway Bay, and a stunning trail which runs alongside the River Corrib.
Less is sometimes more - by this we mean that less e-bikers per group means a higher quality of tour for our guests and a more personal, safe and relaxed experience.
This is why we believe in keeping our guided tour as a small group tour. Keeping our groups small is super important for the feel and overall quality of our e-bike tours. Our scheduled group tour will never have more than 10 guests per group.
If the total number of customers on the tour is less than 4, you and/or your group shall be moved to the self guided tour of Galway City.
Unfortunately we do have some restrictions on our tours due to the size of the bikes.
Minimum height: 146cms (4ft 6in)
Maximum weight: 125kgs (275lbs)